The Filmmaker's Guide to Entertainment Payroll
---
This is the ultimate guide to entertainment payroll.
Yes, it covers most of the topics in entertainment payroll you can think about.
You can use this as a reference in your job. Or as an education tool for new line producers.
If you want to rock your job as a producer, you'll love this guide.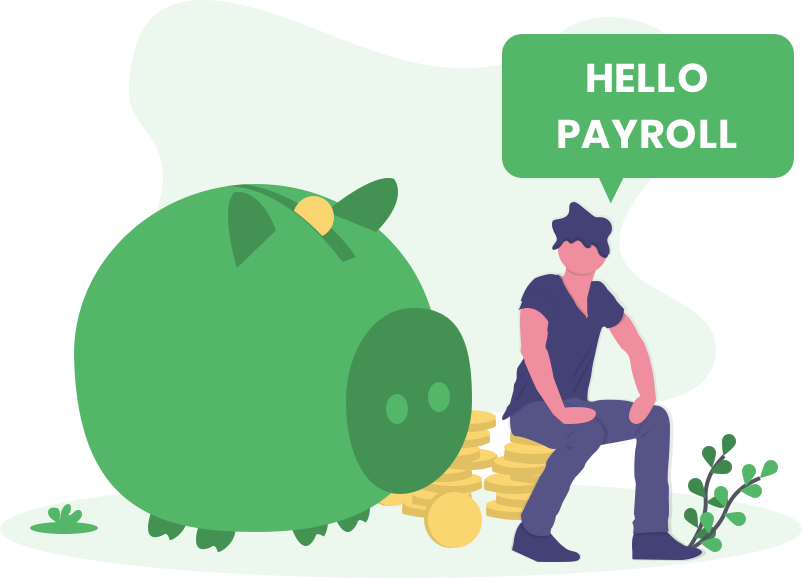 Chapter 1:
Entertainment Payroll Overview
Entertainment payroll used to be controlled by a couple giant companies.
Today, the needs of the production have evolved. Technology have rapidly evolved.
However, the production administration on set continues to live in the past.
In this chapter, you will learn all about the role of the production payroll company.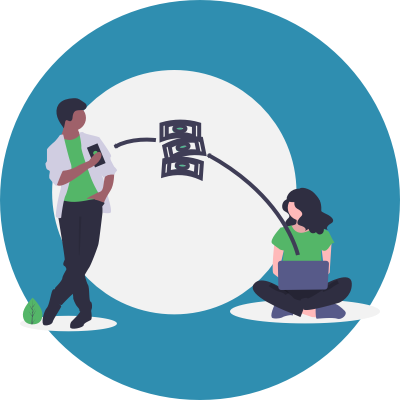 What is Production Payroll Services?
Production payroll services are distinct from other kinds of third-party payroll services. A production payroll firm is a full-service provider. The payroll provider processes accurate paychecks on time. They also pay all payroll taxes, unemployment, union fees, and workers' compensation insurance. The production payroll company works with the production accountants to submit payroll weekly.
The Role of the Entertainment Payroll Company
The entertainment payroll company is the employer-on-record for production companies. It caters to the payroll of the cast and crew in the film, television, and commercial productions. Entertainment payroll companies must also understand the industry's wage and hour laws. The California Wage Order for the Motion Picture Industry differs from other industries. The overtime rules, meal periods, and penalties are different for the crew in film. The payroll company must understand the regulations of the local unions and guilds. Collective bargaining agreements set the wage scales and benefits of the union employees. The rules vary significantly from one union to the next. It's a hard road to walk alone.
Why Entertainment Payroll Companies Matter
The entertainment industry holds stumbling blocks that do not exist in other industries. Also, most payroll providers do not understand the needs of the production company. Entertainment payroll requires understanding the legalities. It also requires understanding the contribution rates to pension, health, and welfare funds. Every production needs a company that runs payroll with accuracy and timeliness. A good payroll company synchronizes all the data from the set to the production offices. A good payroll company keeps your production accountants happy.
At Topsheet, we remain obsessed with serving the entertainment industry. Topsheet provides payroll processing for features, commercials, music, and television (coming soon). We help keep your production compliant to union agreements and wage and hour laws.

No matter whether you make TV, feature film, web content, or commercials, we care about making it life easy for you and your production office. We understand that you didn't get into the film industry to spend hours filling out paperwork. We know you don't want to carry the football around with you. We take care of all the payroll compliance for you so you can produce amazing content.
Here are some helpful resources for navigating union compliance:
Does the Fair Labor Standards Act (FLSA) Impact Productions?
In short, yes. The Fair Labor Standards Act (FLSA), established in 1938, protect workers from predatory practices. The federal statute establishes rules for the employment of minors. It also set the bar for our labor laws today. The FLSA applies to the employees of film and television, like any other industry. Production companies long avoided the statues by classifying employees as contractors. But now, the government has cracked down on the misclassification of employees.
How AB5 Affects Small Production Companies on January 1st, 2020
AB5 is a California law that comes into effect on January 1st, 2020. Small production companies can no longer 1099 their cast and crew. The law benefits the employee with workman's compensation and medical insurance. The Labor and Workforce Development Agency can fine companies $5,000 - $25,000 per misclassification. Even if you are working with a small crew of 10, that is a penalty of $50,000 to $250,000.
Here is a simple test to see if you can still pay someone as 1099 vs a W2 employee. Going ahead and answer the ABCs of AB5:
A. The hiring entity does not control or direct the worker in performing the working fact or under the terms of a contract.

B. The work performed is outside the "usual course" of the hiring entity's business.

C. The worker is customarily engaged in an independently established trade, occupation, or business of the same nature as that involved in the work performed.
Here are some helpful AB5 resources regarding productions:
Even if you can no longer classify workers as contractors, don't worry. Topsheet is here to help. We understand that production companies are team companies. It's essential for team companies to do things the right way. We are here to keep your team compliant, while you focus on shooting your vision.
Chapter 2:
Choosing Payroll Company
Films and TV require a payroll company that specializes in production payroll.
Production needs are quite different from the standard 9-5.
It requires a company that understands topics ranging from SAG-AFTRA signatory to state tax incentives.
In this chapter, we have listed the specialties of the top entertainment payroll companies.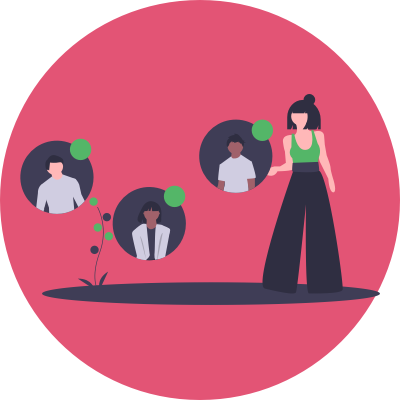 Choosing Your Production Payroll Company
Picking the right production payroll company is important to the success of your set. Remember, this is a relationship that affects you and your crew for the duration of your shoot.
We listed payroll companies options for media commercials, feature film, and television:
Topsheet is serving the entertainment industry from Los Angeles, CA. Our company is born in technology and catered towards entertainment payroll. Our mobile app helps you run and wrap your sets up to 25X faster than traditional payroll processing.

Topsheet helps feature films, commercials, and (soon) television submit payroll like never before. Our flat fee is 2% of the payroll. Let us help your business affairs. Talk to us today to start your project: https://topsheet.io/signup.
Topsheet is a Los Angeles-based entertainment technology company. We process payroll 25X faster than paper-and-pen production payroll company.
At Topsheet, we offer a suite of tools to service films, television (soon), new media, and commercials. Our software supports paperwork like W4 forms, i9, and W9 by processing them in our mobile application.
You are able to instantly fill out and approve time cards on the go. We create pay stubs for you, directly depositing your pay check into your bank account. Talk to us to get started today.
Curious in how Topsheet stacks up against similar payroll companies? Here is a full list of breakdowns.
Entertainment Partners (EP) is an entertainment payroll company in Los Angeles. They have been processing payroll since 1976. They are well-known in feature film and television.
EP handles onboarding, tax information, and crew payroll. But, you have to submit payroll to their production accountants to review. Only then can you complete your payroll processing.
EP is very good for handling union agreements, talent payments, and pension & health. EP has a wealth of experience handling union productions. They are a great option when you need an accountant to ensure your payroll taxes are correct. But you will need to pay a premium.
Curious in how Topsheet stacks up against EP? Here is a comparison of Topsheet vs. Entertainment Partners.
ENTERTAINMENT PARTNERS PAYROLL CONTACT INFO
Media Services is created by accountants. They offer production payroll for the film industry. They also offer in-house accounting and on-production accounting.
Media Services is mostly used by indie films and low-budget commercials. Like other entertainment payroll services, you will need to call to request a quote.
Media Services offer a line of apps called ShowBiz. Their focus is to tackle budgeting, SAG timecards, and cash flows.
Curious in how Topsheet stacks up against Media Services? Here is a comparison of Topsheet vs. Media Services.
MEDIA SERVICES CONTACT INFO
Cast & Crew is a great production payroll company based in Los Angeles. They are an excellent solution for payroll processing on high-budget projects. Cast and Crew offers a full human resources (HR) experience. They can also handle live theater payroll.
Cast and crew is the go-to company for producing a play or theater experience. They are highly trusted on Broadway for payroll.
Like the other payroll companies, you will need to request a quote for your production.
Curious in how Topsheet stacks up against Cast & Crew? Here is a comparison of Topsheet vs. Cast & Crew.
CAST AND CREW CONTACT INFO
ABS is used by indie film or commercials for payroll processing. They are tailored for low-budget projects. ABS Payroll can help accommodate explainer video shoots to low-budget feature films.
ABS charges a weekly fee for their services. They currently do not have software supports in place. You will need to contact them directly to get the status on a check.
Curious in how Topsheet stacks up against ABS Payroll? Here is a comparison of Topsheet vs. ABS Payroll.
ABS ENTERTAINMENT PAYROLL SERVICES CONTACT INFO
Chapter 3:
Production Insurance
Production insurance is a very important to the business affairs of a production company.
Having a good policy can make or break a production.
It's essential to understand the specific demands of your production.
In this chapter, we have provided a breakdown of production insurance for you.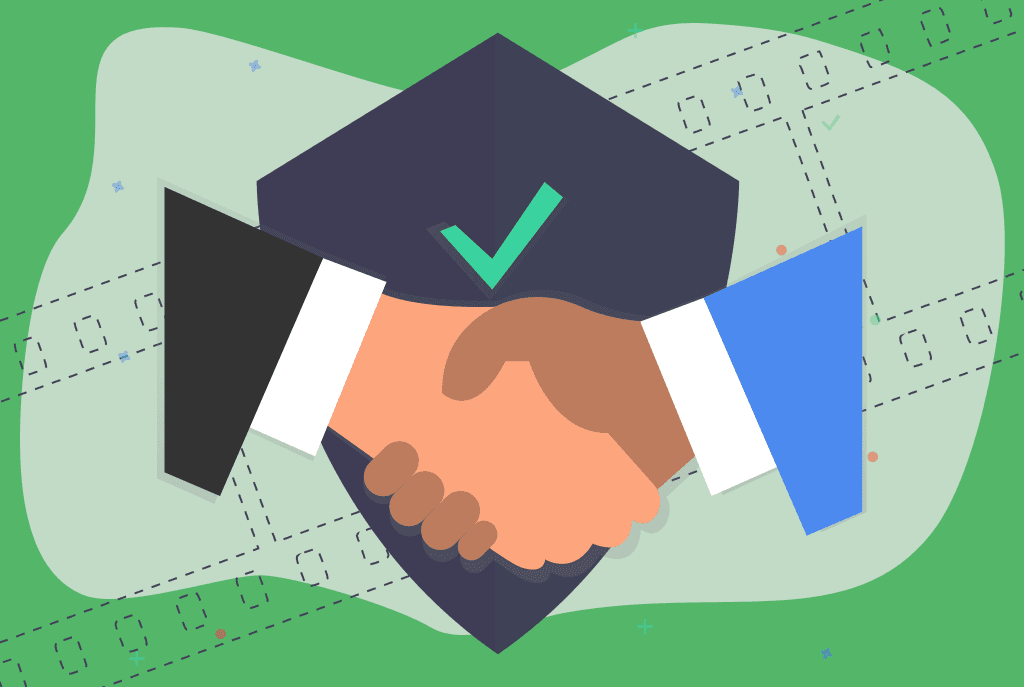 What is Production Insurance?
Film production insurance protects your production company or project from liability. The needs of every production are different. Each policy is tailored to the demands of the production at the time of purchase. Production companies are team companies. You want to make sure your team is protected.
For a production company, buying an annual insurance policy may be a great idea. For a project, buying a short term film production policy is an excellent idea. A good policy protects the producer from liability related to injuries and accidents. Getting coverage for theft or loss and damage for rental equipment is handy. You can even get a policy that protects the production from libel.
If you are a producer on set, you carry an enormous responsibility. This can mean serious financial, legal, or criminal consequences to you.
What's the difference between short-term or annual production insurance?
Short-term policy covers you on a project basis. It can cover you on a single day of production or more.
Annual policy covers you if you are shooting all year-round. You can cover all your projects at once. This policy if used by active production companies.
It's usually a good idea to get a quote for both short-term and annual policies. The difference in price is marginal when you have coverage all year round.
Rule of thumb for annual policy:
you have an active production company you own equipment that you rent to productions you are a producer with 4+ productions a year you are producing an indie
Both short term and annual insurance cost a few thousand dollars, at minimum. You should budget around 2.5% of your total production for video production insurance.
Certificates of Insurance
The film business operates very differently from other businesses. Bad things can happen at any time. You will need to able to issue Certificates of insurance (COIs) at any time for yourself.
Remember to find good storage for all your documents for your gear and insurance on set. Store them in one central place. Back them up in the cloud. Having everything secured will make your production planning much simpler.
For a free option to store your Certificate of Insurance in the cloud, use Google Drive. They provide free security features along with redundancies to keep your documents safe.
General Liability Insurance
You will always need general liability insurance. General liability covers bodily injury and property damage during filming.
Cast and crew are not covered by general liability coverage. They are covered by a workers' compensation policy.
General liability coverage is required by most permit offices.
Equipment Coverage
Most production insurance policies cover rented and owned equipment. Rental houses for professional production gear requirement 250K - 500K minimum for rental equipment. Most rental houses won't let you rent without production insurance, or put a credit card that covers the full cost of the items.
Coverage areas
Coverage area is the location where your insurance policy takes effect. For short term insurance, just opt for coverage where your shoot is happening.
For annual policies, make sure you are covered in all your shoot locations. A domestic policy (US) will work in the states, but not internationally. You will need to purchase international coverage if you are planning on shooting abroad.
Deductibles
Most film production insurance deductible starts at $2500. This means that if your claim is under $2500, it's probably not worth the claim. The lower the deductible, the more expensive the policy.
Chapter 4:
Choosing Insurance Broker
Picking the right production broker is beneficial to running a smooth production.
You will need to pick someone who understands the ins-and-outs of the entertainment industry.
Having the right broker helps you get the most coverage at the best rate.
In this chapter, we describe the process to help you pick the right production insurance broker.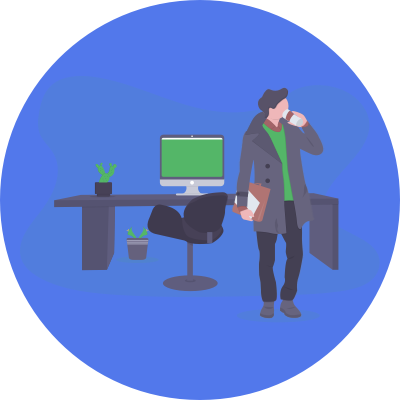 Hiring an insurance broker
You will need an insurance broker to get a production insurance policy. You can buy production insurance on a website or in person. You can only have one broker at a time.
Choosing the right broker is critical. Your policy and rate is only as good as the agent securing it. You need someone you can trust when problems arise.
Remember, you will want an entertainment insurance broker. You will need someone who specializes in entertainment or production policies.
Entertainment insurance brokers understand production policies. They will know how to to give you the most coverage at the best rate.
If your broker advertises renter or auto insurance, they are most likely not an entertainment insurance broker.
Looking for an entertainment insurance broker? Look no further:
Talking to the Entertainment Insurance Broker
First off, make sure you have all the details regarding your production(s). Explain to the broker on how your production company functions. Tell them what kind(s) of project you are producing.
Example: If you have animals, get animal-specific insurance. If you have explosions, get life insurance policy.
Make sure you are covered for all the potential activities of your film. If something bad happens and you are not covered, the costs will be exponentially higher.
Chapter 5:
Workers' Compensation
Workers' compensation helps protect your cast and crew.
Understanding whether you need workers' compensation will protect you from liability.
In this chapter, you will learn about whether you need workers' compensation or not.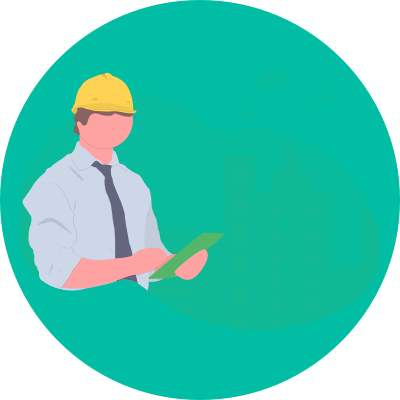 Understanding Workers' Compensation Insurance
Workers' compensation policies protect your cast and crew. In most states, you cannot have employees without workers' compensation insurance.
The cost of workers' compensation may vary based on the risk of the employee:
Example: If you have an employee who works in front of the computer all day, their workers' compensation insurance rate will be cheaper than the employee who rigs lighting 30 feet off the ground.
You need workers' compensation if:
you are an independent contractor or freelancer
You are paid full rate without taxes withheld
You provide the production with a W9
Need to estimate the cost of workers' compensation with Topsheet? Use our Production Payroll Calculator to help.
Your workers' compensation policy can:
cover cast & crew, 1099 freelancers, and volunteers
cover your crew outside periods of general production
meet the legal obligations of an independent contractor
protect you from claims from crew injuries
cover medical bills, loss of work, or death benefits if injuries occur on the job
Topsheet helps with workers' compensation. Talk to us if you need coverage today.
Chapter 6:
Budgeting for Payroll
You have a vision, and now it is time to execute it
You will need hammer out the details for getting payroll for your project.
In this chapter, you will learn about how to budget for your production payroll.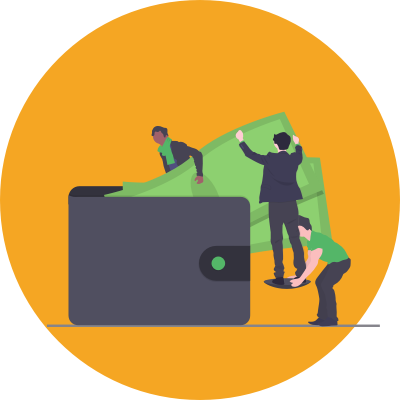 Budgeting for Payroll
Budgeting for payroll is different than budgeting for 1099 contractor services. You need to consider employer taxes, workers' compensation rates, and union fringes.
You will need to consider the cost of the payroll service. Every payroll company charges differently for their services. All payroll companies charge a percentage of total payroll.
You can use our Production Payroll Calculator to estimate the cost of labor on your production.
For union employees, consider the negotiated union minimum rate per union employee. You will need to pay a guaranteed amount of hours or days per position.
You can use our Union Rates Search to help with getting union minimums and guaranteed hours.
For non-union employees, you will need to consider local minimum wage. This may differ from states, counties, and cities.
At Topsheet we always charge one flat rate for processing payroll for all project types, 2%.

Some companies will charge additional fees for certain items. They may charge a fee for audit reports. They may charge a fee per mistake. They may also charge a fee per check.
Here are some helpful resources for budgeting and getting started:
So we have broken down the essential components of entertainment payroll.
Now I want to turn it to you: How will you handle your production payroll needs?
Will you pick stick with the traditional solutions? Or an innovative solution?
Topsheet is here to help. Reach out to us for your production needs.